Generate Leads By Being Creative On An Online Customer Service App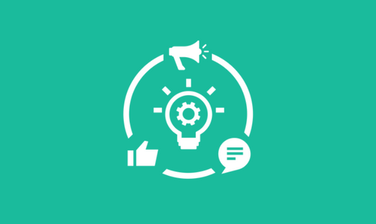 To generate leads for your business can be a tricky exercise indeed, but by using one of the best group messaging app available like Many-to-Slack, a product designed by Slaask, you can come up with bright ideas that will create a buzz around your business and enhance your leads and sales potential.
With this, you can open up your business to a large number of prospective customers from which you can convert to sales provided you are interesting and engaging enough.
What Bright Ideas Can You Adopt On An Online Customer Service App?
When you make use of an opentable customer support platform you have the opportunity of using every marketing skill available to you in order to attract leads. Some of these methods are simple, while others involve more technical knowledge and skills. Here are a few bright ideas that you can adopt when you use an online customer service app of your choice today and watch as prospects flock to your business in no time at all.
Knowledge Sharing
Imagine having a business that deals in culinary recipes and you provide prospects with ideas on how to enrich their meals, as well as secret recipes that they never thought was possible to obtain. Prospects are drawn to information and the more information you dish out on the various engaging and fully interactive chat rooms available on an online customer service app, the more leads you will generate. So make sure you provide useful tips and information that will be beneficial to prospects visiting your topic organized group chats.
Make Use Of Videos
Pictures speak louder than words and you can make use of video files provided as links in chat rooms on an online customer service app. Visitors can view these useful videos and learn a lot from them. Back to the culinary expertise example, imagine having a video of you cooking a meal with the secret recipe, the video would be more believable than even your written content and prospective customers would really be interested in what you have to offer, as you are seen as an authority in your field and that builds trust and trust builds leads and then sales.
Create A Highly Interactive Session
Using a group messaging app online, you can create a highly interactive group chat session, where you fully interact with prospects, encouraging them to ask as many questions as possible and also where you can get them actively engaged in the discussion by providing them with various quizzes to solve and answer. This way prospects would be encouraged to keep coming back for more and when they do, you can be sure they will also bring new prospects along with them. Eventually you would have generated a substantial number of leads from which you can derive sales.
Give Free Trials
If you are active on an opentable customer support app available online and you have been able to pique the interest of a large number of potential leads in the process, you can offer them free trials, as a way of getting them to try out your product(s) and service(s), as well as to provide testimonials that will enhance your sales potential. Imagine giving out free samples of your neatly packaged secret recipe to some prospects for free trials and they all give glowing testimonials and comments. You would have hit the jackpot and all achieved.
Get started with Slaask for free!
---
About the author