SaaStock17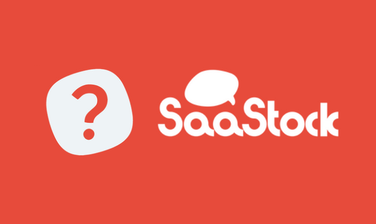 Great news: We are officially joining SaaStock 2017 in Dublin! As you can see, we are part of SaaStock17 sponsors! 😀
Last year, we had an amazing experience at SaaStock. We participated in conferences, had some deep conversations with a lot of great people including founders, co-founders, investors, providers, and even some partners.
SaaStock is the biggest conference for global SaaS companies in Europe. It's taking place in Dublin, the largest city and the capital of Ireland. It's a unique opportunity to meet and network with B2B SaaS businesses and improve our knowledge on this. No wonder many people from our industry and all around the world are attending this event. Dublin, after all, is such a superb location for a great load of conversations and meetings!
There will be 15000 attendees, including founders, executives, and investors in B2B SaaS, for 3 days with multiple satellite, social events and many conferences.
We will be at the booth #SU012, and we are going to be the speakers at the conferences organized during SaaStock 2017. Our first conference will be a panel on the subject "PMF in
SaaS: True disruption or illusion" on September 19th at 4:O5pm on the Traction stage. We'll also hold a keynote entitled "Standalone Apps vs. Invisible Apps: Past and Future" on September 20th at 4:45 pm on the Growth stage.
We'll be happy to see you in the audience and chat. 😉
Don't hesitate to come along and ask us all the questions you have! We are always available and happy to help you provide solutions for your customer service and support.
We can't wait to participate to this event. We are looking forward to meeting you there! ☘️😎
Live chat with us to set up a meeting!
---
About the author