How To Build Effective Customer Support Teams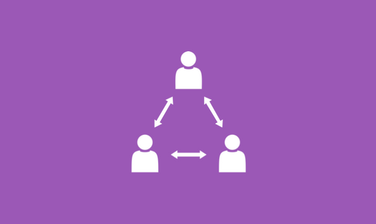 So your business has a unique product or a terrific service to render, you have set up an attractive and engaging website and you are pulling in traffic with the potential of having a huge conversion rate. However, you notice that even though you are having more visitors to your website, your conversion rate is pretty low. Your problem could and may likely be poor customer service due to the ineffectiveness of your customer support staff.
Making use of an effective customer service solution such as Slaask may be a great way to attend to the needs of your customers if used smartly, but if you have a rude and disrespectful customer support team that lacks the necessary professionalism and courtesy in their manner of handling a situation with a customer online, then you are more than likely to record low sales.
How To improve Your Customer Service Skills
How do you define customer service?
Do you see customer service as a needful action to get nagging customers off your back? or
Do you see it as a tool to be used carefully and intelligently to win over customers and secure repeat sales?
If you view customer service through the eyes of the second question, then a wise choice for you would be to seek out an online customer support app such as Slaask that can help you train and monitor the customer service delivery skills of your sales and customer support team.
Be In Total Control With A Customer Service App
With a highly interactive online customer service platform with features such as direct messaging, topic organized group chat rooms and private chat rooms. You can monitor the way your customers are being attended to by your staff and when your sales and customer support team know that they are being watched at all times, they are more likely to respond to your customers in a professional and courteous manner.
Your customer service team will be more consistent and this is to the benefit of your business. What you look out for when your team interacts with customers on an online customer service app include:
Their ability to communicate effectively with customers
They must be professional and courteous at all times.
Their show of empathy and patience in their chats with customers
They shouldn't appear to be in a hurry to attend to the needs of customers, they should exercise patience and show understanding while trying to proffer plausible solutions at the same time.
Their product and service knowledge
Your customer support team should have very good product and service knowledge to be able to attend to the needs of customers effectively. Frequent training and orientation of your team would help a great deal and you can use a fully integrated online customer service app as a resource tool to train your team.
Their adaptability to different scenarios
Your team should be versatile and able to help out a customer regardless of the situation. Chatting with customers directly on a fully integrated online customer service app gives them an opportunity to also leverage on the knowledge of other team members, which could prove useful in dealing with a difficult circumstance and customer.
Leveraging on the facilities offered by a competent online customer service app such as Slaask, you can get to fully understand the plight of your customers and attend to their needs more efficiently, while at the same time ensuring that the customer-relationship skills of your team is significantly improved.
---
About the author