Generating leads from Social Networks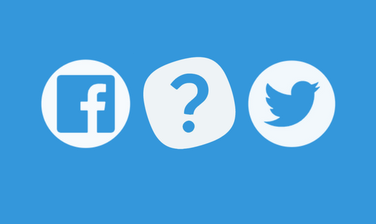 One of the most important thing about Slaask is that it unifies all your communication in one single place: Slack. In other words, you can not only connect your website to Slaask, but you can also connect your mobile apps, your Facebook page, your Twitter page and multiple other third party services.
The advantage of connecting Slaask to your social media pages such as Facebook and Twitter is that you can go for instant communication with your customers and your leads directly from Slack. No more time loosed on answering live and non live messages on a various number of platforms.
Today, social medias should not be neglected in a true customer service startegy. Integrating social medias in a customer service strategy allows people to contact you directly via your social media pages
Embedding social medias inside your instant customer communication strategy is a very smart way to increase your brand footprint over the web.
With our Facebook and Twitter integrations, you have the unique opportunity to generate more leads and convert more leads into customers.
Don't forget what media are: public spaces where everyone can express one's opinion. On Facebook, people can rate your page. On Twitter, people can tweet what they think of your business. It's very important to cultivate a good relationship with your community on social media because it'll give a good image to your product and attract new leads. It's the best way to convince the whole world that your product is good.
It's also a good way to convert leads into customers by interacting with them. The more you'll be reactive to the messages you get through social media, the more your community will be happy. Even if you don't answer their problem right away, they will see that you're available and that you dedicate time to them.
Connect Slaask to your social media pages!
---
About the autor