Understanding and Getting Past the First 2 Phases of the Sales Cycle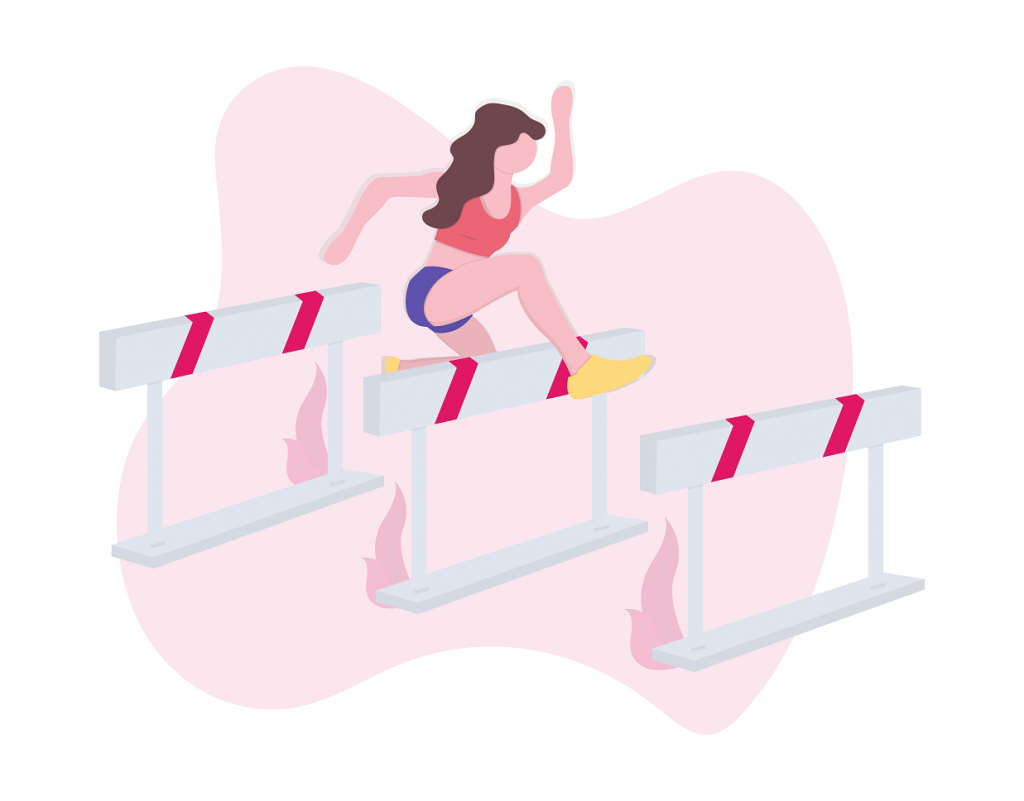 The first two parts of the sales process — prospecting and initiating contact — are probably the most challenging and difficult. Ask anyone working in sales, and they will tell you that creating a list of all possible prospects alone requires a lot of effort and patience.
Prospecting and initiating contact with your prospects can be likened to the first cycles of planting, back when our ancestors had to do it manually. First, they had to scout the land to find the best soil to use for planting. Once they saw it, they had to till the soil and sprinkle with fertilizer to get it ready for planting. It's not an easy process, but it brings exponential results.
In the same way, understanding the factors that surround the first two phases of the sales cycle will help you start right and get potential customers. Consequently, you have to get lead information to find out whether they are the right fit for what you are offering.
Prospecting
First things first: a lead and a prospect are two different things. No one defines prospecting more clearly than the political economist, Ben Friedman. He said:
"Prospecting — find the man with the problem."
Thus, if you want to find qualified prospects, you have to find the people who have issues your product or service has been designed to solve.
So, you build a list with all the names and addresses of different people, and you further get lead information by talking to them. Thanks to the advances in our technology, acquiring data these days is much more comfortable. We don't have to do it manually as our ancestors did, but we have tools that make life much easier, especially in terms of gathering and storing data while talking to customers in real time. One tool, for example, is Slaask, which unifies your customer communication and lets you interact with them whatever platform they're using. In other words, no need to spend hours doing cold-calling, you can now directly capture leads via live chat effortlessly.
Initiating Contact
As a matter of fact, cold calling or telemarketing has fallen from people's good graces these days. Thus, you will encounter more rejections and indifference than excitement when you try to initiate contact with your leads. A study conducted by the Keller Research Center at Baylor University indicates that only one percent of cold calls converts into appointments.
Here's a challenge: The attention of people these days is shorter than before. They have more important things to do, but you interrupted them — that's the harsh reality.  Spare them the small talk about the weather and what not.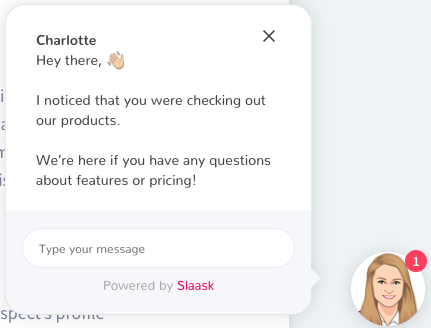 Here's an anatomy of what you should tell them:
Who you are and where you are from
Who you're looking for
What your company is offering
Why your product or service is the best fit for them
Don't forget to end your proactive chat message by a catch phrase that will push your contact to reply!
Within 15 seconds or so, you have initiated contact and told them your intent. If you are able to hook them in the first few seconds, they will also allow you to deliver the rest of your message.
Notice, that there's not even a mention about your company name (the full disclosure will come later when they give you more time).
Aside from this traditional approach, different tools enable you to talk to leads while chatting in real-time with your customers. Slaask, for example, doubles as a customer service and lead capturing communication tool because it helps you address people's concerns while it gathers pertinent data about them. Without cold calling, you can establish contact with them in an ideal situation. As a result, you also gain their trust, paving the way for a successful customer relationship.
Take the Leap
The first two phases of the sales cycle can be quite daunting. Find the system that works well for you and your team, and don't be afraid to incorporate apps that enable lead capturing via chat to get more lead information from the people you talk to. You will be surprised how a few simple tweaks can make a big difference in your sales cycle.
---
About the author